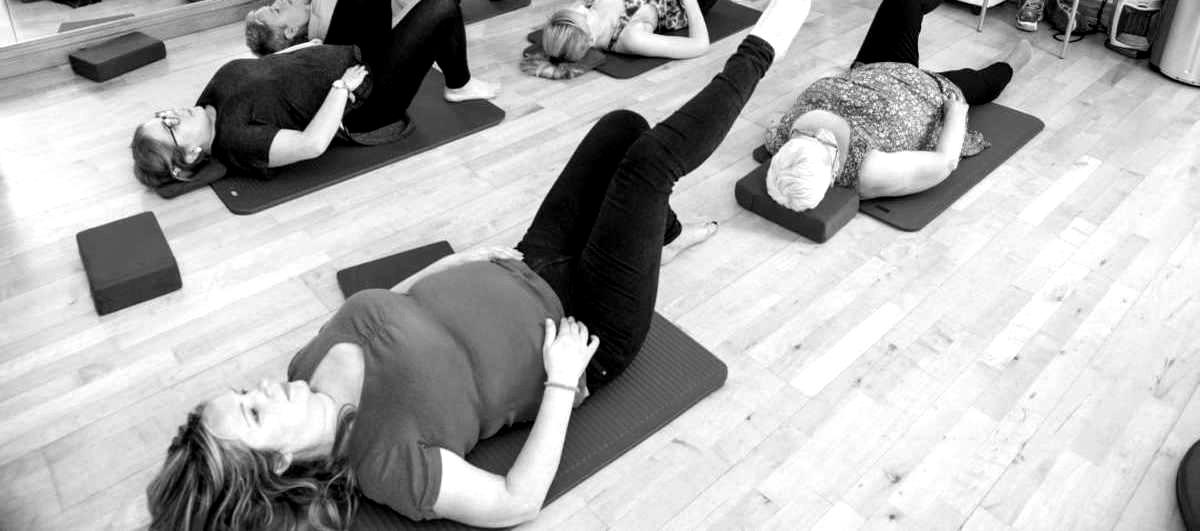 Pilates is a mind / body, centering technique with emphasis on the importance of movement from a central core.
It is named after Joseph Humbertus Pilates who was born in Germany in 1880. He spent most of his childhood fighting rickets, asthma & rheumatic fever. Determined to overcome the effects of these ailments he studied a variety of exercise regimes including yoga, diving, meditation & gymnastics. From these he developed & kept on developing an exercise programme concentrating on precision of movement, awareness of breath control & continuous flowing movements.
Evolved Pilates
Modified Pilates is mainly designed with the clinical population in mind, individuals who require remedial exercises to help overcome & manage their condition. They can then take forward the concept into their daily functional activities leaving them stronger and less at risk of injury.
What We Offer
At Physio & Therapies we  have always offered both individual Pilates sessions and small group classes. This ensures that the supervision of the exercises is excellent and the student quickly develops the confidence to build Pilates into their everyday life.
Due to the pandemic, from April 2020, we moved all our Pilates classes onto Zoom with great success and continue to offer classes in this way, which is perfect if you don't live locally.  From September 2021 we started Pilates classes at Todmorden Learning Centre for both Beginners and Improvers on a Thursday evening.  The classes have a maximum if 12 participants to allow for careful supervision and social distancing.
Our Pilates Teachers are also Chartered Physiotherapists, so we fully understands any medical condition you may have and can successfully modify Pilates exercises to suit you. If you have Health Insurance you may be able to claim for Pilates as part of your Rehabilitation.
Booking In
Classes are booked in a block of 4 with a FREE one to one session before the classes commence – this is to ensure you are placed in the class that is at the correct level for you.
Please contact our reception team to find out when the next group of classes are commencing or to find out more information.  Our Pilates Teachers are Lynne Midwinter and  Kerensa McKie and they can be contacted by emailing info@physiotherapies.co.uk.