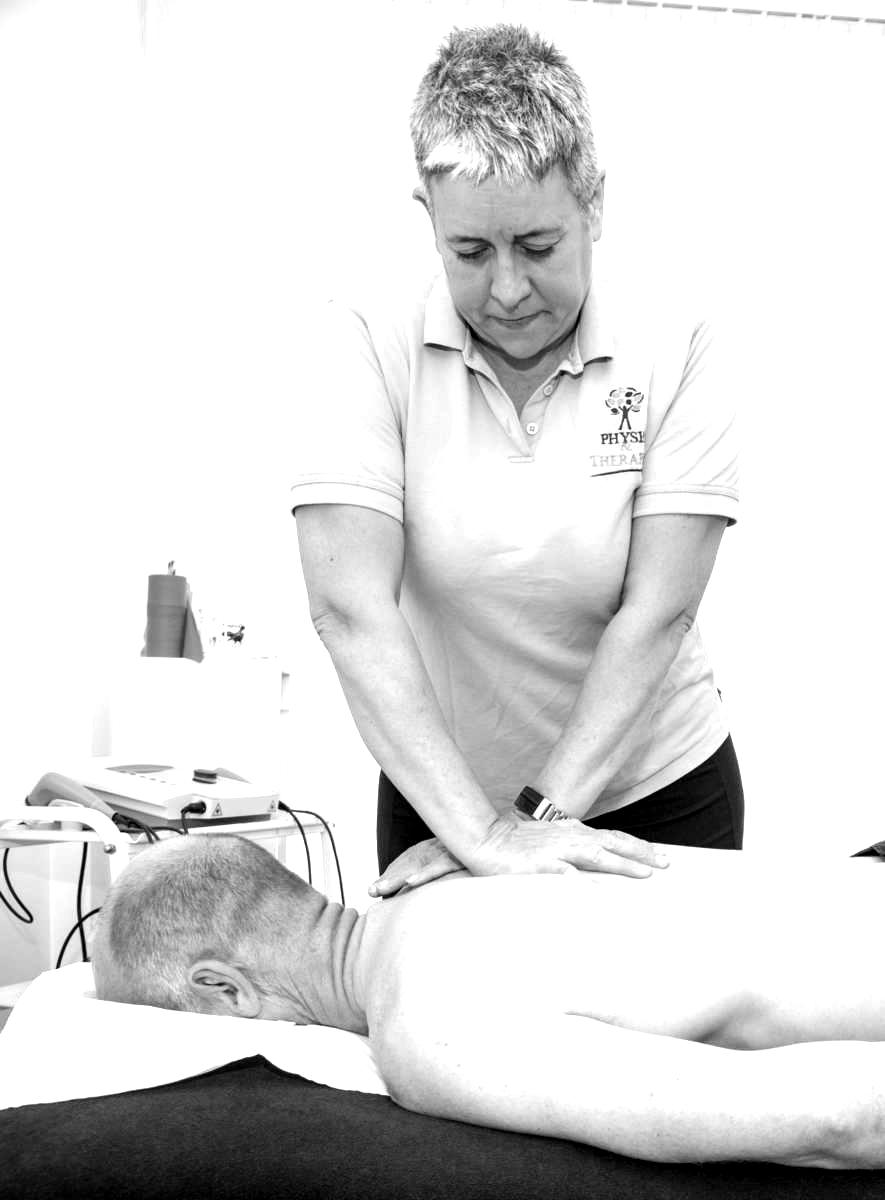 Welcome to Physio & Therapies
We are a Physiotherapy and Holistic health clinic based in the Pennine market town of Todmorden.
Our team of therapists are all specialists in their area of healthcare and help people of all ages with a range of physical and emotional problems. Initial assessments are designed to listen to the patient to fully understand your story and needs. Then we work with you to create a treatment plan of hands on therapy, advice and support that will help you reach your goal. Along the way we will communicate with other health professional involved in your care,including your GP or Consultant, to ensure the best care possible for you.
If you want to get in touch with us to take things further or if you want some advice, go to our contact page here contact us or fill out the form or email us.
Also, feel free to call in at: 61 Halifax Road, Todmorden, Lancashire OL14 5BB or call us at local rate: 01706 819464 or fax: 01706 839464.
Testimonials
Our Clients Say
I had knee surgery which was successful. The implant was correctly placed and I should have recovered without problems. I did not. I had severe pain and I could not walk without crutches for months. I was seeing the hospital Physiotherapist regularly and she did not see any problems.
I saw my surgeon and he thought I was fine and told me to come back in a year. I continued to have a bent knee and it was impossible for me to do any normal activities. I just could not walk at all. I could not get into the shower. I could not even make a cup of tea! I was in constant pain and thoroughly depressed.
I saw Kerensa at Physio & Therapies. She worked very hard and did manage to get some movement during the sessions, but by the next day it  returned to a bent position.
She expressed concern that things were not as they should be, I asked to see my surgeon and was told I would have to wait 6 weeks. (This was private medical care, not our overworked NHS)
In despair I went to another surgeon for a second opinion. He immediately agreed with Kerensa and diagnosed that I had an adhesion. He said that my leg was completely stuck and deformed and I would never be able to walk with it like that. He performed a manipulation under anaesthetic. Instantly I could put weight on that leg and I could attempt to walk. (On crutches) The pain I had endured for months diminished
Months of attempting to walk on a bent knee had taken their toll and I then needed intensive Physiotherapy to get the leg to remain straight. Kerensa worked very hard to achieve this and . gradually we got there.
I assumed that once this was done I would become normal but 7 months of walking bent on crutches had had an effect.. Kerensa had to teach me to balance again and retrain my muscles all over my body to work effectively. It has been a long slow process. A year after surgery I have an almost normal life.
The whole thing has been a nightmare. The physical effects and the pain was dreadful but there were psychological side effects too, suddenly becoming disabled and imprisoned in my own home was terrifying. Throughout all this Kerensa has supported me and given me confidence by constantly telling me that I would get well. I am extremely grateful.
Without her support I would have believed my surgeon and the hospital Physiotherapist and I am convinced I would have given up all hope of ever getting back to normal again and would have been in a wheelchair.
Throughout all this the reception staff have noted my progress and constantly offered words of support and encouragement.I would recommend Physio & Therapies to anyone who experiences similar problems.
Lynne Thornton.
Darren Jones, our earwax removal specialist has a 30 year Nursing career, mostly in Accident and Emergency Departments and working as a specialist Emergency Nurse Practitioner for the past 11 years. He also lectures at Huddersfield and Teesside Universities. Darren has received recognised training from UK Audiology and is registered with the appropriate authorities. Indemnity and public liability insurances are in place.
Sally really does know her stuff. She's committed, knowledgeable and very very helpful. Also a truly lovely person. One of the world's good guys."
Contact Us
How to get in touch with us